We all want to be successful and happy.
You know what we want even more?
We want our kids to be successful and happy.
That's my experience as a dad, anyway.
It's why I've spent a lot of time learning and writing about the research behind raising successful kids.
Since this kind of knowledge belongs to all of us, I want to share it with you, for free.
So, I've pulled together some of my best work on the subject.
It's all in a free, continuously updated ebook called How to Raise Successful Kids.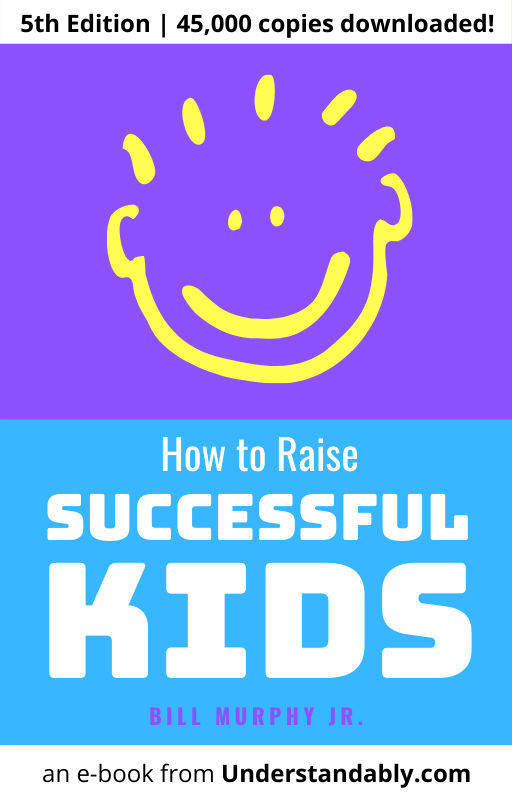 A bit about me.
I'm Bill Murphy Jr. I'm a dad, and an author and publisher living near New York City.
I'm a contributing editor at Inc.com, where more than 3 million people read my articles every month.
And I'm the creator of Understandably, a daily email newsletter about things like parenting, starting businesses, building wealth, chasing your dreams, and unpacking "the story behind the stories" that we see in the media every day.
If you sign up to get How to Raise Successful Kids, I'd like to send you Understandably every day as well.
It's free. It's pretty great. And of course, you can unsubscribe anytime.